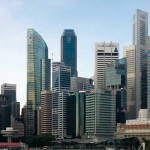 Premiere Realty – Placing our clients needs first, always
Established in 1995, Premiere Realty offers a full range of real estate and investment advisory services, with a focus on luxury homes, unique properties and commercial investments. From acquisition evaluation and due diligence tasks, through migration and relocation requirements for clients and their families, our consultants take clients through every phase of their real estate experience. By partnering with strategic alliances, Premiere Realty offers clients a "one-stop shop" where our consultants and partners have specific industry specialisation, and can share their knowledge and expertise on topics such as equity development, financing, architectural and engineering, and property management services.
As one of the pioneers to market overseas properties in Singapore, we launched Waterside West, Gulf Harbour, New Zealand in 1999 & King's Park, Shanghai, China in 2000. With our team of senior consultants, we help and advise our investor clients to diversify their investment portfolio to include properties both in Singapore and overseas.
As a boutique real estate agency, Premiere Realty's reputation for exceptional customer care, impeccable ethical standards and professional service has earned us the trust and respect of clients.  Our goal is to ensure our clients enjoy a better quality of life & hassle-free when they engage our services for their real estate needs.
We base our business on three core values: ETHICS, EFFICIENCY and ESTEEM and we continue to strive to provide excellent service with a personal touch.
ETHICS
– Embracing honestly and integrity, ensuring our clients will always secure a good investment for the best properties at the correct price.
EFFICIENCY
– Ensuring smooth and efficient transactions for our clients.
ESTEEM
– Engaging our clients on a personal basis to understand their needs, advising our clients, helping them expand their property investment portfolio, and finding satisfaction in a job well done!
The company has a pool of 80 experienced and friendly consultants offering professional real estate advice and services in the following:
Marketing and management of local and overseas projects
Expatriate relocation and leasing
Sale/ Resale/ Search/ Leasing of:

HDB/ HUDC properties
Private Residence properties
Landed properties
Commercial and industrial properties
Investment properties